Captain EO
Captain EO é um 3-D filme estrelado por Michael Jackson e dirigido por Francis Ford Coppola (que veio com o nome "Captain EO", (a partir da CF, o grego. "Eos", a deusa grega do amanhecer) que foi mostrado na Disney parques temáticos de 1986 a 1990. A atração voltou para os parques temáticos da Disney, em 2010, como uma homenagem após a morte de Jackson.
The film's executive producer was George Lucas . É o produtor executivo O filme foi George Lucas . The film was choreographed by Jeffrey Hornaday and Michael Jackson , photographed by Peter Anderson , produced by Rusty Lemorande , and written by Lemorande, Lucas and Coppola, from a story idea by the artists of Walt Disney Imagineering . O filme foi coreografado por Jeffrey Hornaday e Michael Jackson , fotografada por Peter Anderson , produzido por Rusty Lemorande , e escrito por Lemorande, Lucas e Coppola, a partir de uma idéia da história pelos artistas da Walt Disney Imagineering . Lemorande also initially designed and created two of the creatures, and was an uncredited editor of the film. Lemorande também inicialmente projetado e criado duas das criaturas, e era um editor sem créditos do filme. The score was written by James Horner , and featured two songs ("We Are Here to Change the World" and " Another Part of Me "), both written and performed by Michael Jackson. A partitura foi escrita por James Horner , e contou com duas músicas ("Estamos aqui para Mudar o Mundo" e " Another Part of Me "), escrito e realizado por Michael Jackson. The Supreme Leader was played by Anjelica Huston . O Líder Supremo foi interpretada por Anjelica Huston . Cinematographer Vittorio Storaro was the Lighting Director during much of the principal photography. O diretor de fotografia Vittorio Storaro era o diretor de iluminação durante grande parte da fotografia principal. Captain EO is regarded as one of the first "4-D" films (4-D being the name given to a 3-D film which incorporates in-theater effects, such as lasers, smoke, etc., frame synced to the film narrative). This innovation was suggested by producer-writer Lemorande who is, therefore, sometimes referred to as "The Father of 4-D." Captain EO é considerado como um dos primeiros "4-D" filmes (4-D é o nome dado a um filme 3-D que incorpora no teatro de efeitos, tais como lasers, fumaça, etc, quadro sincronizado com o filme narrativa). [2] Esta inovação foi sugerida pelo escritor-produtor Lemorande que é, portanto, por vezes referido como "O Pai de 4-D."
A história
The movie tells the story of Captain EO (Michael Jackson) and the ragtag crew of his spaceship on a mission to deliver a gift to "The Supreme Leader", of a world of rotting, twisted metal and steaming vents. O filme conta a história de Captain EO (Michael Jackson) e da tripulação ralé de sua nave espacial em uma missão para entregar um presente ao "líder supremo", de um mundo de podridão, metal retorcido e saídas de vapor. Captain EO's alien crew consists of his small flying sidekick Fuzzball, the double-headed navigator and pilot Idey (Debbie Lee Carrington) and Ody (Cindy Sorenson), robotic security officer Major Domo (Gary Depew), a small robot Minor Domo (who fits like a module into Major Domo), and the clumsy elephant-like shipmate Hooter ( Tony Cox ) who always manages to upset the crew's missions. tripulação alienígena Captain EO consiste em sua Fuzzball ajudante pequeno do vôo, o navegador de duplo sentido e piloto Idey (Debbie Lee Carrington) e Ody (Cindy Sorenson), robótica segurança oficial Major Domo (Gary Depew), um pequeno robô Menor Domo (que se encaixa como um módulo em Major Domo), e desajeitado elefante-como camarada Hooter ( Tony Cox ), que sempre consegue virada tripulação da missão. Dick Shawn plays Captain EO's boss, Commander Bog. Dick Shawn execuções chefe Captain EO, o comandante do pântano.
Upon arriving on the planet, the crew is captured by the henchmen of the Supreme Leader, and brought before her. Ao chegar no planeta, a tripulação é capturado pelos capangas do Líder Supremo, e trouxe à sua frente. She sentences the crew to be turned into trash cans, and Captain EO to 100 years of torture in her deepest, darkest dungeon. Ela Frases da equipe para ser transformado em latas de lixo, e Captain EO aos 100 anos de tortura em sua mais profunda masmorra, escura. Before being sent away, Captain EO tells the Supreme Leader that he sees the beauty hidden within her, and that he brings her the key to unlock it: his song, "We Are Here To Change The World". Antes de ser mandado embora, Captain EO diz o Líder Supremo, que ele vê a beleza escondida dentro dela, e que lhe traz a chave para destravá-lo: sua música, "We Are Here To Change The World".
The two robot members of the crew transform into musical instruments and the crew members begin to play the various instruments. Os dois membros da tripulação de robôs se transformam em instrumentos musicais e os membros da tripulação começam a tocar vários instrumentos. As Hooter runs toward his instrument, he trips over EO's cape and breaks it, stopping the music. Como Hooter corre em direção a seu instrumento, ele tropeça em Cabo EO e rompe com ela, parar a música. The spell broken, the Supreme Leader orders her guards to capture Captain EO and his crew. O encanto quebrado, as ordens do líder supremo seus guardas para capturar Captain EO e sua tripulação.
Hooter manages to repair his instrument and sends out a blast of music, providing EO with the power to throw off the guards. Hooter consegue reparar seu instrumento e envia uma explosão de música, proporcionando igualdade de oportunidades com o poder de derrubar os guardas. He uses his power to transform the dark hulking guards into agile dancers who fall into step behind him for a dance number. Ele usa seu poder para transformar os guardas escuro desmedido em bailarinos ágeis que caem passo atrás dele para um número de dança. As EO presses forward toward the Supreme Leader she unleashes her Whip Warriors, two cybernetic defenders each with a whip and shield that can deflect EO's power. Enquanto pressiona a igualdade de oportunidades para a frente para o Líder Supremo, ela libera seu chicote Warriors, dois defesas cibernéticas cada um com um chicote e um escudo que pode desviar a energia do EO.
The others all run away leaving Captain EO to fight the Whip Warriors alone. Os outros todos fogem deixando Captain EO para lutar contra o Warriors Whip sozinho. EO is trapped by a closing gate and is preparing for a last stand as both the whip warriors draw their whips back for a final blow. EO é preso por um portão fechando e se prepara para um último tanto como os guerreiros chicote desenhar seus chicotes para trás por um golpe final. Fuzzball drops his instrument and speedily flies over to tie the two whips together, causing the Whip Warriors to be thrown off balance giving EO an opportunity to transform them as well. Fuzzball gotas de seu instrumento e rapidamente voa para amarrar os dois chicotes em conjunto, fazendo com que os guerreiros Whip para ser jogado fora do equilíbrio EO dando uma oportunidade para transformá-los também. With no further obstacles, EO uses his power to transform the remaining four henchmen not yet unleashed and they, the transformed whip warriors and the other dancers press forward in dance before EO transforms the Supreme Leader into a beautiful woman, her lair into a peaceful Greek temple and the planet into a verdant paradise. Sem maiores dificuldades, EO usa seu poder para transformar os restantes quatro capangas ainda não liberada e eles, os guerreiros do chicote transformados e os outros dançarinos avançar na dança antes EO transforma o Líder Supremo em uma bela mulher, ela toca em uma pacífica grego templo e do planeta em um paraíso verdejante.
A celebration breaks out to "Another Part of Me", as EO and his crew triumphantly exit and fly off into space. Uma celebração irrompe com "Another Part of Me", como a igualdade de oportunidades e sua equipe sair triunfante e voar para o espaço.
Special effects Os efeitos especiais Captain EO made full use of its 3-D effects . Captain EO fez pleno uso dos seus efeitos 3-D . The action on the screen extended into the audience, including lasers, laser impacts, smoke effects, and starfields that filled the theater. A ação na tela estendida para o público, incluindo lasers, efeitos de laser, efeitos de fumaça, e starfields que encheu o teatro. These effects resulted in the seventeen-minute film costing an estimated $30 million to produce. At the time, it was the most expensive film ever produced on a per-minute basis, averaging out at $1.76 million per minute. Esses efeitos resultaram na minutos de filme dezessete custando cerca de US $ 30 milhões para produzir. Na época, era a cara de cinema mais já produzidos em um minuto base por, em média fora de 1,76 milhão dólares por minuto.
The 2010 version does not include the in-theater laser and starfield effects. A versão 2010 não incluem o laser no teatro de operações e efeitos starfield. It does utilize hydraulics previously used for Honey, I Shrunk the Audience! to make the seats tilt along with Captain EO's spaceship, as well as LED flood-lighting which is new to the theater. Ele não utilizam sistema hidráulico utilizado anteriormente para Querida, Encolhi a Audiência! para fazer as cadeiras de inclinação, juntamente com a igualdade de oportunidades de nave do capitão, assim como diodo emissor de luz, que é novo para o teatro. They are also used for the bass heavy musical numbers. Eles também são usados ​​para o baixo pesado números musicais.
The Making of Captain EO The Making of Captain EO Concurrent with the opening of the attraction, a behind the scenes documentary special entitled Captain EO: Backstage was produced for television by MKD Productions. Concomitante com a abertura da atração, um atrás do documentário cenas especial intitulado Captain EO: Backstage foi produzido para a televisão por MKD Productions. The piece was directed by Muffett Kaufman and was hosted by Whoopi Goldberg . A peça foi dirigida por Muffett Kaufman e foi organizada pela Whoopi Goldberg . It featured interviews with cast, writers and the director. Ele apresentou entrevistas com elenco, roteiristas e diretor.
Merchandising Merchandising The story was adapted with art by Tom Yeates in the comic book Eclipse 3-D Special #18 and issued in two formats: regular sized for distribution to the national network of comic book stores and tabloid sized sold at Disneyland as a souvenir. A história foi adaptada com a arte de Tom Yeates em quadrinhos Eclipse 3-D Especial # 18 e publicado em dois formatos: de tamanho normal para a distribuição à rede nacional de lojas de quadrinhos e do tablóide empresas vendidas na Disneyland como uma lembrança. Toys available included plush versions of Idy and Ody, Hooter, and the "Fuzzball" character. Brinquedos disponíveis incluídas versões de pelúcia Idy e Ody, Hooter, e os "Fuzzball" personagem. Trading cards, pins, keychains, a Hooter backpack, and a 'glow in the dark' T-shirt with the same three-color pattern painted across it that Captain EO wears in the film were also produced. cards, pins, chaveiros, uma mochila Hooter, e um "brilho no escuro 'T-shirt com o mesmo padrão de três cores pintadas através dele que Captain EO usa no filme, também foram produzidos. Music Música The show's orchestral score was composed by James Horner , while the area and pre-show music was written by Richard Bellis . orquestral pontuação mostra foi composta por James Horner , enquanto a área e música pré-show foi escrito por Richard Bellis . Two new songs appeared in the film. Duas músicas novas apareceram no filme. The first is an early mix of " Another Part of Me ." O primeiro é uma combinação inicial de " Another Part of Me ". The song was re-mixed and later appeared on Jackson's hugely successful Bad album. A canção foi re-mixado e mais tarde apareceu no grande sucesso de Jackson Bad álbum. It was released as a single in 1988, and makes a brief appearance in the movie " Rush Hour " in which Chris Tucker mimics Jackson after blowing up a car. Foi lançada como single em 1988, e faz uma breve aparição no filme " Rush Hour ", no qual Chris Tucker imita Jackson após explodir um carro.
"We Are Here to Change the World" was not officially released until 2004 as part of Michael Jackson: The Ultimate Collection . "Estamos aqui para Mudar o Mundo" não foi lançado oficialmente até 2004 como parte de Michael Jackson: The Ultimate Collection . However, this version is a shorter edit of the full-length song. Soul / R&B singer Deniece Williams covered the song on her As Good As It Gets album in 1988. No entanto, esta versão é uma edição mais curta da canção de longa-metragem. Soul / R & B cantor Deniece Williams gravou a canção em seu As Good As It Gets álbum em 1988.
Popularity and return Popularidade e retorno
The new sign installed for the revival of Captain EO at Disneyland. O novo sinal instalado para o renascimento do Captain EO na Disneylândia. After the death of Michael Jackson on June 25, 2009, Captain EO regained popularity on the Internet. Após a morte de Michael Jackson em 25 de junho de 2009, Captain EO recuperou popularidade na Internet. For several years, a small group of fans had petitioned Disney to bring back the attraction and Jackson's death had brought this campaign to a peak. Durante vários anos, um pequeno grupo de fãs apelaram Disney para trazer a atração ea morte de Jackson trouxe essa campanha para um pico. Soon afterward, Disney officials were seen in Disneyland at the Magic Eye Theater and reportedly held a private screening of Captain EO to determine if it could be shown again. Logo depois, funcionários da Disney foram vistos na Disneylândia no olho Teatro Mágico e supostamente realizou uma exibição privada de Captain EO para determinar se ele poderia ser mostrado novamente. It was rumored that Disneyland would announce the return of the attraction at Disneyland in September. [ citation needed ] However, on September 10, Disney CEO Bob Iger said, "There aren't plans to bring back Captain EO at this time ... We are looking at it. It's the kind of thing that, if we did it, would get a fair amount of attention and we'd want to make sure we do it right." Dizia-se que a Disneylândia anunciaria o retorno da atração na Disneylândia, em setembro. [ carece de fontes? No entanto, em 10 de setembro, CEO da Disney, Bob Iger, disse, "Não há planos para trazer de volta Captain EO neste momento ... Nós estamos olhando para ela. É o tipo de coisa que, se fizéssemos isso teríamos uma boa dose de atenção e nós queremos ter certeza de que fazer isso direito. "
On December 18, 2009, it was announced that Captain EO would return to Tomorrowland at Disneyland beginning in February 2010. Em 18 de dezembro de 2009, foi anunciado que o Captain EO voltaria a Tomorrowland, no início da Disneyland em fevereiro de 2010. Social and Print Media Manager Heather Hust Rivera from Disneyland Resort confirmed this on the DisneyParks Blog and stated that Honey, I Shrunk the Audience! would be closing. Social Media Manager e Print Heather Hust Rivera da Disneyland Resort confirmou isso na DisneyParks Blog e afirmou que Querida, Encolhi a Audiência! estaria fechando. The attraction hosted its final public showing in the Magic Eye Theater at midnight on January 4, 2010 to make way for the Michael Jackson film's return. A atração recebeu a sua exibição pública no final do olho mágico do teatro à meia noite de 04 de janeiro de 2010 para abrir caminho para a volta do filme de Michael Jackson.
The attraction re-opened at Disneyland on February 23, 2010. The attraction returned to Discoveryland at Disneyland Park (Paris) on June 12, 2010, returned to Epcot at Walt Disney World on July 2 and to Tokyo Disneyland on July 1. A nova atração na Disneylândia abriu em 23 de fevereiro de 2010. A atração voltou ao Discoveryland na Disneyland Park (Paris) em 12 de junho de 2010, retornou ao Epcot no Walt Disney World em 02 de julhoe Tokyo Disneyland em 01 de julho. The attraction in fact returned to Epcot for a "soft opening" (actual opening to the public prior to the official opening) on June 30, 2010, two days prior to its official re-opening. A atração de fato voltou ao Epcot para um "soft opening" (abertura real para o público antes da abertura oficial) em 30 de junho de 2010, dois dias antes de sua reabertura oficial.
Galerias de fotos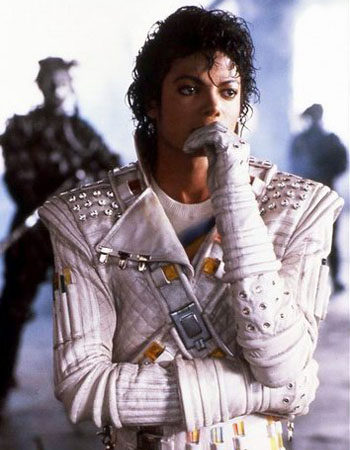 O novo sinal instalado para o renascimento do Captain EO na Disneylândia

Fonte pesquisa
:
http://translate.google.com.br/translate?hl=pt-BR&sl=en&u=http://en.wikipedia.org/wiki/Captain_EO&ei=u3CXTZ6LMsK5tgft1cXsCw&sa=X&oi=translate&ct=result&resnum=4&ved=0CDkQ7gEwAw&prev=/search%3Fq%3DMichael%2BJackson%2B-%2BCaptain%2BEO%26hl%3Dpt-BR%26rlz%3D1T4ADFA_pt-BRBR403BR404%26prmd%3Divnso